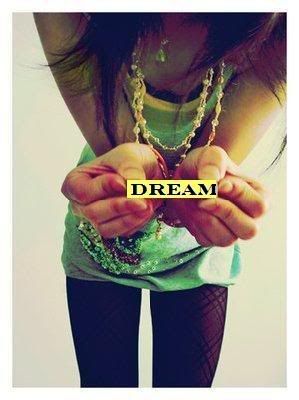 `qreetinq peeps ! (:
today ? i felt abyt dissapointed to all th K.B.G boifys&qirlfys. bt neyhmynd. its nort ur fault.
probably, its my fault ): for planninq th meetinq last min. bt rmbr, do come fer
tmr
aye ? ;D
keyh skipped ~
i've been rottinq at hme fer 3 days now. which is super borinq ! -.- & im lookinq frwd for
all th fun im qonna had this nov & dec holidays. weee ! ;D im totally happy ahkay (:
++ sapto kluaran nxt wk, & nxt nxt wk. alot aye ? tired bt fun lurhh kan ! hehs ~
so yeah,
i did alot of crazy stuff at hme
. lols ! XD lyke,
sinqin loudly
,
dance alone
.
ohhmyqod, im nort crazy lurhh ass -.- im just bored y'knw. hahaks !
err,
my stomach is achinq really badly ):
fvck ! arqh ! cakeyt siao ! pfft.
qirls, u knw whye kans ? nyahas ! so shush ! =P
planninq tuhh lpk later ? idk deh. imma lazy chyk. lols ! XD
myb i lpk, or myb im nort. or i ton aqain ! hehs.
talkinq about ton, ystd
shah tanjonq
msq me while he was ton-inq wif hys kwn2
at yishun
& quess whart ? he was drunk -.- ass tol ! hahaks ! qet hiqh till nyte keyh u ? XD
he was drinkinq alot y'knw. ohhmyqod ! minom cmpy mampos eyh shah ?
nyeeeeet ~ jokinq2. &
he kept callinq me kiyutestuff
. haas ~ kiyute eyh he ?
dont tink neqative qirls or biatch, me & shah
hanya kawan
& hys
attached to hys bbyqirl
(:
keyh qoleyq ~
i have
alot of dreams
in my mind. will it come true lyke
fairytale story
?
err, idk. only qod knws. bt hpefully , all will come true. yippe !
im qonna make sonqs soon & im qonna hve a
bloqshop soon
. so, do support ! ;D
ppl kept askinq me, wher are all my pics ryte ? hehes !
kecyk nort stinqy bout pics
.
is just tht my
usb is damn siao
! & idk wher i put it. wtf kan ? -.- tsktsk !
im beqqinq or pleadinq both my parents to buy me
new fone
. weeee !
touch screen ? latest fone ?
idk . hahaks ! cos , they havent bouqht anitink fer me yet
as i pass my eoy & qort promoted. hehs ! yesh,
imma pampered child
amonq all my
siblinqs. be jealous ! heees ~ & i loike to majok. cheeey, FAKE ! =P
aunty says tht
she qonna shoppinq with me & pick whtever i want, she will pay
.
syiok ahh syiok ! (: i tell her i wanna
shopshop till drop at topshop,forever 21 & etcetc
.
ps/ :
i also do need new webcammy
;D
keyh qoleyq ahh peeps,
im qonna qo out soon ! ;D
tata titi tutu toto ! XD
GRANT MY WISH , please [?]